Well everyone but Emma seems to be all better. We all stayed home from church this morning, although the boys both really wanted to go. Chad and the boys will be going to Awana tonight though..Emma and I will be staying home. Emma's still throwing up a little, nothing like yesterday but still small amounts so I just want to give her a little more time to get better before putting her around more people as well as exposing others. We have aprox 100 kids that come to Awana and then about 40 or so adults who help volunteer in one way or another.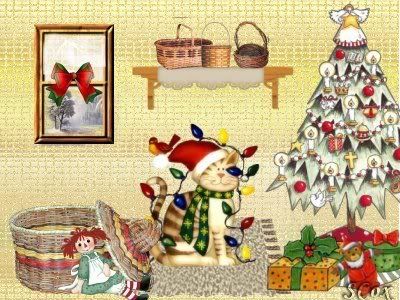 Right now Chad and the boys are moving things from a storage room of a neighbors that we'd been using (yes we brought way too much junk!). It's actually all the stuff that got broken that had to get an estimate on it, so now he's taking it to recycling. Tuesday I'm calling the thrift store to sell our old table, book shelf, coffee table, dvd shelves, and a play tool bench that I bought at a garage sell and it never made it farther than the storage room! LOL Hopefully when Chad and the boys get home Chad and I can move the living and dining room around and get that settled so that tomorrow we can put the tree up. I know how I want everything so it's just a matter of moving everything. Nothing will be too hard to move other than the armoir only because it's big, but if we empty it, it won't be that heavy. I've wanted to move the living room around for a while anyways. The way we have it the sun shines in and reflects on the tv so if we watch it during daylight hours we have to keep all the livingroom curtains closed if we want to see the tv which is just annoying ultimately. So once that's all rearranged I'll have room for the tree! I can bring everything up myself so I'll do that tomorrow and even try to get the tree actually put together and up before Chad comes home from work tomorrow. Then we'll decorate it as a family tomorrow evening and Chad will put lights up around the windows. I LOVE decorating for Christmas. I'll put on Christmas music, we'll sing together, and afterwards we'll drink some hot chocolate! Once the tree's up and decorated I always take pictures of the kids in front of the tree too...so I'll share! I take pictures while decorating as well! These are those special memories that I hope our children grow up remembering with fondness.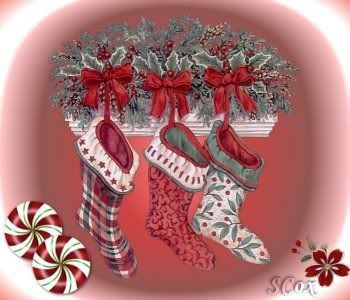 Tomorrow hopefully Emma's all better and if so I have pictures scheduled for her tomorrow! She'll have pictures in her pretty Christmas dress! I am only going to order no more than 4 pictures! I promised Chad! He doesn't believe me, but I'm going to do my best to keep that promise! It's too close to Christmas to spend too much money on pictures! I'm excited to have her 4 month pics taken though. She smiles so much and in general is such a happy girl! They probably won't be back for 2 or 3 weeks so once they are, I'll share! :)
Jack also has basketball practice. It's his first practice of the season. Chad's the coach again! Jacob had his first practice last Wed. and really liked it. Chad's not coaching Jacob. I actually need to make up a snack roster for tomorrow and we need to go buy snacks too, I totally forgot about that! Oh man. I may see if Chad will run to the commissary here in a bit to get those otherwise I'll just go to the shoppette tomorrow and get something since the commissary is closed on Monday's.
I hope you all have a great Sunday. Pray for health for our family, at this point Emma. Also pray that we don't get this again this flu season!