*******You CAN turn off that stupid music that's attached to my slide show, just click on the little symbol and turn it off******************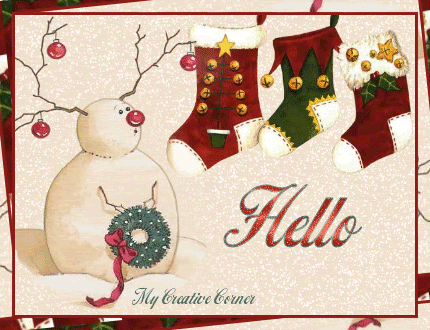 I wanted to put in one last entry before Christmas. The next couple of days I don't know how much time I'll even have online, much less to write an entry and I have a feeling by the end of the night the next couple days I'm going to be simply too tired to write!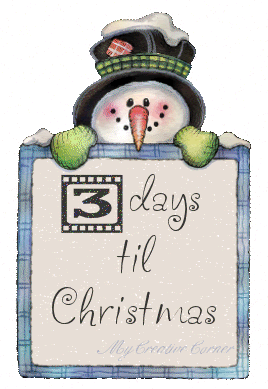 Today we went to a friend of ours, daughter's birthday party. She will be two tomorrow (23rd). She's such a sweetie and it's so amazing to see the difference in her from her party last year. She freaked out last year at her party. Her parents invited TONS of people last year...imo too many for a little 1 yr old. I think there was probably with kids and adults around 40 people last year, so she had EVERY reason to freak out. This year there was maybe a total of 15 all together, if that! It was much better for her (and me too personally! LOL). But she's not nearly as shy and just blooming into this cute little almost 2 yr old! She could have cared less about her presents though, which was hilliarious! Another little girl, who's almost 4 opened them for her! LOL What was really great though was her mom was totally relaxed about it! The kids played a couple games (Jacob won one of them) and it was really just relaxing! I love birthday's like that!!!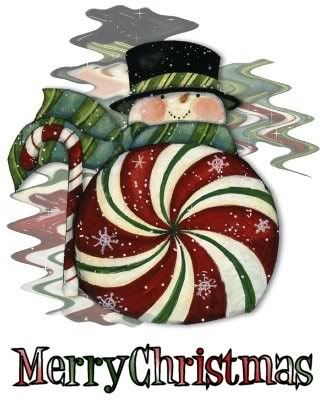 So tomorrow we have church and right after church we're going to a friends house for her son's 3rd birthday! It's his birthday! I'm pretty sure it's going to be a small party. He's really into dogs right now, so we got him a little stuffed dog. Dogs are not easy to come by at our PX. He's cute though! I think he'll like him! I'm going to have the boys make him a birthday card in the morning. After the party when we come home and get changed, I'm going to make up dough for Sugar cookies. While it's in the fridge firming up, Chad and I will let the boys wrap gifts. They both love to help wrap presents. Jacob's actually pretty good at it, Jack needs help doing it though. Once they're done if there's still time...Chad and I will wrap some gifts too. Then the boys and I are going to make sugar cookies. I hope Chad will join us as well. I love making cookies for Christmas!
Today I made no bakes and choc. chip cookies. Oh tomorrow I'm also going to make my Great Grandma's Applesauce Raisin cookies! Jacob and Jack helped me with the choc. chip today. Well Jack helped pour 2 ingred. in and he was done. Rudolph the Red Nose Reindeer was on tv so he wanted to watch that more, which is perfectly fine with me! I just wanted to have a fun day and we did. This evening we went to the Hospitality House and watched the movie: The Nativity Story it was really good. We all enjoyed it. I took some no bakes and choc chips cookies and a tin of Buckeyes that I'd made on Tuesday.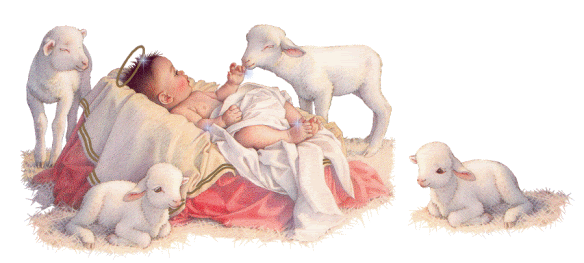 Monday the day should be pretty relaxed, we'll finish wrapping any presents that need to be finished. Do some cleaning. At 5 we have the Christmas Eve service that we'll go to. I love the Christmas Eve service here. We always end it with everyone holding their candles, having them lit, turning off all the lights and singing Silent Night in English and German. It's so beautiful. I always cry. Speaking of that song, on Wednesday at our PWOC Christmas special we sang Silent Night, we have English speaking ladies, German, one member who was born and raised in Korea (her husband who's also Korean is a Chaplain), and Spanish Speaking women. Well all 4 languages were sang and it was so beautiful. I was crying and my body was literally covered in goosebumps head to toe. For me listening to Christine sing in Korean was the one that really got me, just felt it in my soul. Listening to all the women sing together though was simply beautiful. Oh wow...Silent Night is not playing on AOL radio! :)
Anyways....when we come home, we'll have a light dinner and then read from the bible of Christ's birth, talk with the boys about it, let the kids open up one gift, which is and always will be new PJ's (all 3 of them will wear them to bed...then they have cute and nice pj's for the morning when opening gifts and having pictures taken! LOL ). We'll put on Polar Express and all cuddle up on the couch to watch it together, and then it'll be time to set out cookies and milk for "Santa".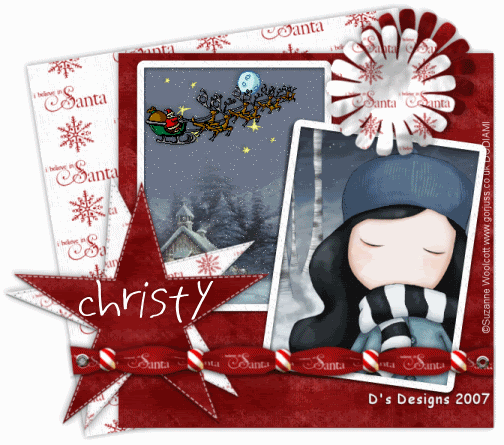 As soon as the boys are asleep, I'll be calling my friend Jan...she has our Santa gift for the boys this year! They're getting a new cat (I think I may have mentioned that). Miss No name is so beautiful and very friendly (the exact opposite of our other cat here, Pounce who does NOT like people and never comes out to join us and cuddle, socialize, etc!). I can not wait to see the boys faces when they see her! She's just gorgeous! Once Jan is gone we'll be heading to bed ourselves. I need to remember to ask Jan tomorrow if she has a small kennel/cage for the cat if not we do and I can take it over to her Sunday evening or Monday to put her in, to bring her over.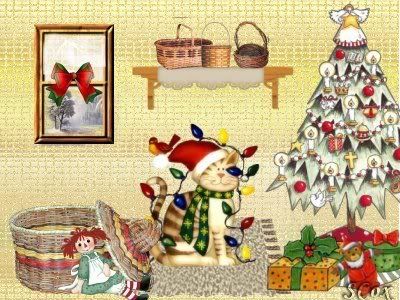 On Christmas, we'll open gifts, and then have breakfast. I'm thinking of having french toast. I was initially thinking biscuits and gravy, but well FT is much easier and less of a mess to clean up and will not take near as much time to make or eat! LOL After breakfast I'll finish up dinner. Oh Christmas eve during the day I'll make up my noodles and let them dry on the table then after all the presents are open in the morning I can get them to cooking, along with the dressing. The turkey will cook all night, so it'll be absolutely perfect when it's time to eat! My friend is making about half of the dinner and I'm making the other half! I think it'll be perfect! Definately takes off the stress from both of us. I do love making Christmas dinner though! There's just something so comforting about it! I love the smells of all the foods cooking.
Well I need to get to bed, I'm exhausted and tomorrow we'll be going for most of the day as you read above! I want to end this that I pray each of you know our Lord and Savior and if you don't I pray you will give your life to him. Christ's love and salvation is free to you. He died for every single one of us, but Heaven is not promised or guarenteed for those who have not accepted Jesus Christ as their Lord. His gift costs you nothing. You don't have to do "works" for your salvation, no man that walks this earth today can forgive you or give you salvation, there's simply one way and one way only to Christ and Heaven...accept his as your Savior, as God. To realize that he's The Father, Son, and Holy Spirit...the Trinity all in one. We're blessed that he loved us so much that he humbled himself to be born as a child, in a manger, to a young girl and a carpenter who loved him as his own son, who raised him, loved him, understood he was God, and worshipped him. Mary then watched her child die on a cross for doing nothing but what he was born to do. He died sinless....not a single one of us can say that. We are blessed to have such a savior. With that I pray you have a precious and beautiful Christmas.
God's Blessings and Merry Christmas