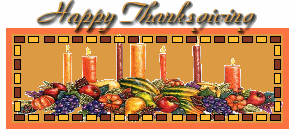 Well Chad's home!! Major blessing, because I know that he won't be home for every holiday. We've had a Thanksgiving with him in Iraq and well it stinks to not be together so I am counting my blessings this year that he's home safe and sound and not in a war torn country, eating at a chow hall (if he's lucky enough to not be out on a mission). I'm also thankful that our friends husband gets home tomorrow morning for R&R and we'll be joining them for Thanksgiving, per his request! What a blessing to have such wonderful friends. She's my best friend here in Germany and to know that our husband's get along and enjoy each other's company is so awesome. You really don't understand what a blessing that is! So often and I know this extends beyond the military...but so often one is friends with someone and the spouse doesn't like that one's spouse. Chad actually has a friend and I really just don't care much for his friends spouse. I guess I know enough to know when some people are not good for us to be around. I don't enjoy being around people who fight all the time, who scream and cuss at each other. Hey an argument here and there, being annoyed with your spouse here and there is one thing. When you're constantly parnoid that your spouse is doing something he shouldn't be doing constantly...well I simply don't want that kind of drama in my life! So I do distance myself and I know...I should be showing her the love of Christ and I do try when I see her. I try to always smile and make polite conversation....but going to her home isn't something I'm comfortable with and really don't want my children exposed to that. So anyways...I'm so thankful that we DO have a couple who love each other, who are fun, joyful, precious people/friends.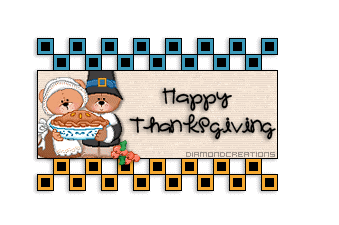 Bobbie and I will be splitting up the menu. She's making the big turkey, mashed potatoes, sweet potatoe casserole (amusingly none of us like sweet potatoes, but agreed to step out of our box and try it! LOL), corn, 2 pumpkin pies. I'm making a small 5 lb turkey so I can have the broth to make my bread stuffing and home made noodles. I'm making homemade bread, greenbean casserole, and 2 choc. pies.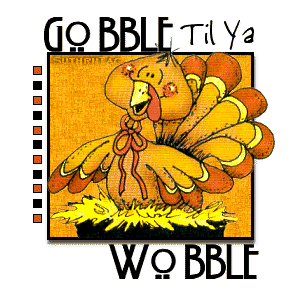 We're planning on eating by 1 and then we'll have left overs for dinner if we're hungry! I'm going to bring cards over so we can play cards and my game sequence too. I'm sure Bobbie has some games as well. The kids all love each other so that will work out perfectly. Their son and Jacob are best friends.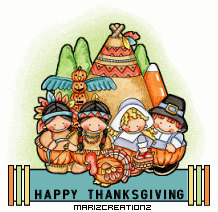 Friday we're going to Rothenburg OdT. The Chapel is hosting a special thank you for us who volunteer so much (you know the 20% who does oh everything!!) The Chapel is paying for our hotel, dinner, and breakfast. Rothenburg is one of our favorite cities here in Germany! The old city is surrounded by the old protective wall, so it's just stunning! They asked that we be there by 2 to check into our rooms, then we are free to shop, explore, etc then have dinner together as a group at 6. After dinner our chaplain thought it'd be nice for us all to hang out together and play games, talk, etc. We'll get up in the morning and have breakfast together and then check out and do our own thing. Saturday evening we then will probably all pretty well plus more get together and have a bon fire! It's on post, but another section of post. They have a fire pit there already so we'll roast hot dogs, marshmellows (have smores!!!), sing songs, and just fellowship! I'm really looking forward to these days!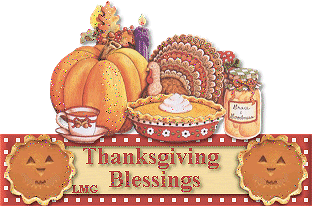 I ask that each of you pray for the soldiers who are downrange seperated from their families this year. Who will at best be eating in a chow hall with other soldiers. Who will get turkey, but it won't be the same. Who will most likely not get something that is traditional to his/her family dinner and will probably feel full from the meal, but feel that it's just not complete.
I ask that you pray for the families who are left behind. The wives who miss their husband's, the husband's who miss their wives. The children who miss their Daddy or Mommy. The parents who miss their child. Remember to light a candle for all who has a place missing at their table this year. Count your blessings for the fact that most of you don't have a loved one that you have to worry about, because for most of you, you don't have a loved one off in the desert of Iraq or the mountains of Afganistan, etc. For even those of you who are seperated from someone most if not all of you can simply pick up the phone and talk to them. So remember our soldiers and their families.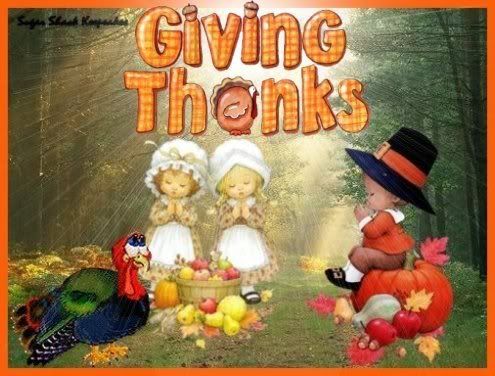 I ask that you remember the parents who've had a child die. Remember in your prayers this year my precious Emily. Who had a hard enough time with Halloween and now is looking Thanksgiving square in the eye. As she praises Jesu through this storm, her heart and arms still ache for Miller Grace. So for each of you whose never lost a child, thank GOD for the blessing of being spared this heartache. I speak only for myself when I say it's the WORST pain imaginable...actually it's unimaginable. Even when your child is driving you crazy...be blessed that they're alive to do so. Remember that tomorrow is simply not promised for a single one of us and that DOES include our children.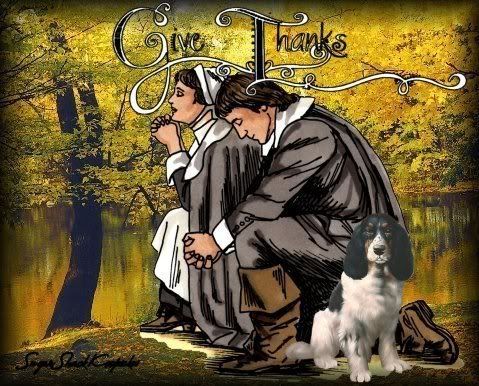 Count your blessings that you ARE an American. We may have issue's in our country, but we're a FREE country. We can express our feelings, our thoughts. We can say stupid things if we want, we can say horrible, even disgusting things about our President and no fear being thrown into prison. Be thankful that even if you don't like him...we have a Prayerful President who loves and knows Jesus Christ (he HAS professed this and since none of us can know another's heart we simply have to believe he's speaking the truth and I do believe he is a Christian). Be thankful that you have the CHOICE to join the military or not. You're not forced to join and your children are not when they turn 18. So many countries all these blessings that most of us don't think twice about are not a choice.
Tonight I'm thankful for the blessings I have in my life. My God first and foremost. If it were not for Christ I would not have a tomorrow, here or in Heaven! I'm thankful for Chad next. If it were not for him I wouldn't know what true love is supposed to feel like. I am thankful for Jordyn, Jacob, Jackson, and Emma. My children have made me who I am today in so many ways. I'm thankful that I can stay at home and raise them the way I and Chad see proper vs a stranger. I'm thankful that as an American Citizen I can homeschool my children without the fear that the government will come and take my children away and place them in a school that I may not see fit to teach my children (in Germany...German citizens can not homeschool their children..many other European countries are like this as well..but because we're American's and are in the military we can!Truly hear my hearts cry when I say...PRAISE JESUS!!!).