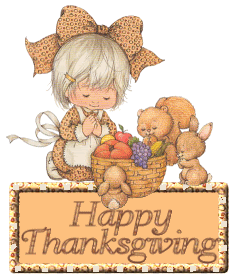 We had a wonderful Thanksgiving! We are truly blessed by God. He's given us a precious family and precious friends and for that I'm so thankful for. Being in the military you come across so many people...some you adore some you don't. Bobbie is one I do like! She's my best friend here in Germany and I am so glad God brought her here! They lived in Italy for 3 yrs and then got stationed here and I'm so glad they did! Her husband and Chad get along great. The problem is so often when you do find a couple/family you really like where everyone gets along well (including the kids) it seems one spouse has to go and be deployed and right now it's Tim's turn. By the time he returns, it'll be Chad's turn. It's honestly quite frustrating...but it's our life!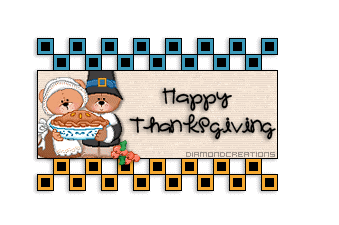 We had a wonderful dinner. Tim and Bobbie made a wonderful, delicious, and beautiful turkey. I made my mom's stuffing, homemade noodles, homemade bread, greenbean casserole, and 2 choc. pies. I also made gravy over at Bobbie's. Bobbie also made Mashed Potatoes, corn, 2 pumpkin pies, and sweet potatoe casserole. I didn't eat the last thing...but can say everything else was GREAT!!!! We were all stuffed to the max when it was done and over with. The kids went and played for a while, then I put Jack down for a nap which was not all that easy, but extremely necessary. Then we started playing Spade's. We did it guys vs girls. They won but it was just so much fun no one really cared! After that we played Sequence...which is my favorite game! That one we did couples vs couples...Chad and I won 3 out of 4 games, again no one cared we just had a great time! We left about 9 pm after helping clean up everything.
Friday we headed over to Rothenburg odT. The chapel paid for us to stay in a nice hotel, dinner, and breakfast. Chad and I lucked out. I seriously think we had the nicest room, and definately the best view! You could see the Wall and one of the towers that surrounds the old city. We were literally just outside of the old city. Our room was absolutely huge and after downloading all my pictures I realize I didn't take a picture of our room! Go figure! We got all checked in and then our family and Bobbie and Tim's headed out to go tour, a little shopping, and a lot of window shopping/browsing! We had such a great time. For me Friday was more about getting idea's than buying, since we'd decided we'd come back on Saturday and do more shopping and browsing. We had dinner as a group (everyone who came from the chapel) Dinner was great. The kids had schnitzel and pomme fritz (fries) and us adults had chicken cordon blue, fries, and steamed veggies....we all had ice cream for dessert. It tasted so good! We all shared lots of laughter, and just a nice evening. After that B & T's son came back to our room and after an hour or so they came in and joined us and we just hung out and talked. Chad tried to find cards (we didn't think to bring any) he went to the basement where there was a bar and they had some...come to find out German cards are different than Americans! So we couldn't do anything with them, but the kids played with them and had a lot of fun! LOL Saturday we got up about 8, met up at 8:45 and off to breakfast we all went. I think most of everyone in our group thought aprox 9 am was a good time to eat! After that we checked out of our room and our group again went shopping (B&T's family and ours). We shopped until about 1:30 then went and had lunch. I have to say I made a poor choice got brats and saur kraut which is normally good...the sausages were gross. I don't know if it was the types or the way they were cooked, but really nasty. Chad shared his chicken and salad with me though, which was sweet and Jack gave me a few of his fries! I was good!
On the way home Jacob road with B&T...Jack and Emma fell asleep quickly and Chad and I just talked! It was honestly a wonderful drive home. Aprox an hour drive and it was nice to just have uninterrupted conversation with my husband. That doesn't happen very often! When we got back on post, we came home quickly and then off to a bon fire we went. That was great! We roasted hot dogs and brats (good ones!), had hot choc., apple cider, and smores! We sang praise Songs and a few Christmas songs, and just hung out and enjoyed the company of wonderful friends!
I do have quite a few pictures. My camera is acting up...it doesn't want to focus half the time. Not sure what's going on with it. Going to call Canon and see if they can walk me through trying to fix it and if not probably will have to send it in. It needs to be fixed asap..Christmas is right around the corner and I want good pictures! I have all the pictures downloaded. I will resize them tomorrow and add some up tomorrow!
I'm off to bed!